Research and development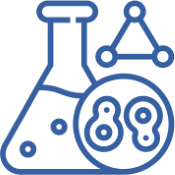 "Belmedpreparaty" is the largest Belarusian pharmaceutical manufacturing company accredited as a scientific organization. The enterprise has its own structure, which carries out research and development of new types of medicines – Research and Development Department.
The main activity of The Department is the creation of generic medicines pharmaceutically and pharmacologically equivalent to the original medicines.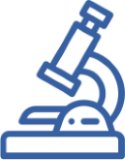 Research works are carried out in strict accordance with international requirements and standards.
Research and Development Department employs qualified specialists in chemistry, biology, biotechnology, pharmaceutics and pharmacology. The units of the Department have the necessary production and analytical base, modern technological and analytical equipment. We use modern methods of control that ensuring high reliability of the results of the analysis for assessing the quality of the medicines.
"Belmedpreparaty" annually develops at least 10 new medicines.
Our priorities in development of new medicines are anticancer, anti-microbial, antiviral medicines, medicines for the treatment of the cardiovascular, nervous, musculoskeletal system, medicines used in ophthalmology and etc.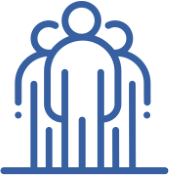 Currently more than 50 new medicines are being used for research.
"Belmedpreparaty" collaborates with leading organizations of the Ministry of Education, Ministry of Health of the Republic of Belarus, the National Academy of Sciences and others for carrying out research and development.