Quality Management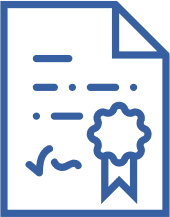 "Belmedpreparaty" has strict quality control processes at each stage of production activity.
The enterprise has the fundamental document of the Quality Management System - Quality Policy, which sets the goals of increasing consumer satisfaction with the manufactured products. The realization of the Policy is estimated by the administration of "Belmedpreparaty" every year and it gets updated if necessary.
Different measures are introduced to ensure the high quality standards at the enterprise:
drawing-up quality documentation system and its actualization;
management of the quality system documents;
regular staff training in quality issues;
internal audit of meeting the requirements of ISO 9001 and GMP;
confirmation, monitoring and audit of raw materials and packaging suppliers;
process and experimental procedure validation, certification of buildings, engineering systems and equipment;
changes control; analysis, evaluation and control of Batch Records;
analysis and management of the quality risks;
communication with customers;
examination of objection to quality;
production quality review.
Raw materials, packaging and finished products quality control and medicines' strength researches are held at the enterprise in accordance with approved standards and procedures. "Belmedpreparaty" takes medicine safety monitoring actions with regulatory authorities.
Our main goal is to guarantee high level of quality, safety and efficiency of producing medicines.
"Belmedpreparaty" got certificates for meeting the GMP requirements as a result of quality maintenance efforts.
The enterprise received a number of GMP Conformity Certificates issued by both the authorized body of the Republic of Belarus and foreign authorized bodies.
Certificate of GMP compliance (department №2 - anticancer medicines in vials)
Certificate of GMP compliance (department №2 - sterile lyophilized powders for solution)
Certificate of GMP compliance (department №2 - Ukraina)
Certificate of GMP compliance (department №2 - Russian Federation)
Certificate of GMP compliance (department №3 - finished drugs in tablets)
Certificate of GMP compliance (department №4 - sterile antibiotics in form of powder)
Certificate of GMP compliance (department №4 - capsules and tablets)
Certificate of GMP compliance (department №5 - liquid sterile medicines in vials and ampoules)
Certificate of GMP compliance (department №5 - medicines in prefilled syringes)
Certificate of GMP compliance (department №6 - capsules and tablets)
Certificate of GMP compliance (Russian Federation) (department №6 - capsules and tablets)
Certificate of GMP compliance (department №7 - sterile medicines in vials and ampoules)
Certificate of GMP compliance (department №12 - lyophilized powders for solution for injection)
Certificate of GMP compliance (department №16 - liquid medicines)
Certificate of GMP compliance (department №16 - powders and granules)
Certificate of GMP compliance (department №17 - capsules and tablets)
Certificate of GMP compliance (department №18 - sterile antibiotics in vials)
Certificate of GMP compliance (department №21 - substance)
Certificate of GMP compliance (experimental manufacturing department - ointments, gels)